Bin There Dust That messaging
Important messages, information, and campaigns presented on this page, to keep you informed about news, events, marketing, and promotions. Check back as new content is added to this section of the site.
Sponsoring Youth Athletics 2021

COVID-19 has created lots of challenges this year for Kingston's youth. We are pleased to help sponsor The Kingston Junior Gaels Soccer Club and The Kingston Baseball Association to assist in bringing activities during these challenging times. Being outside, keeping fit and having fun is so important for physical and mental health. See our messages celebrating youth sport.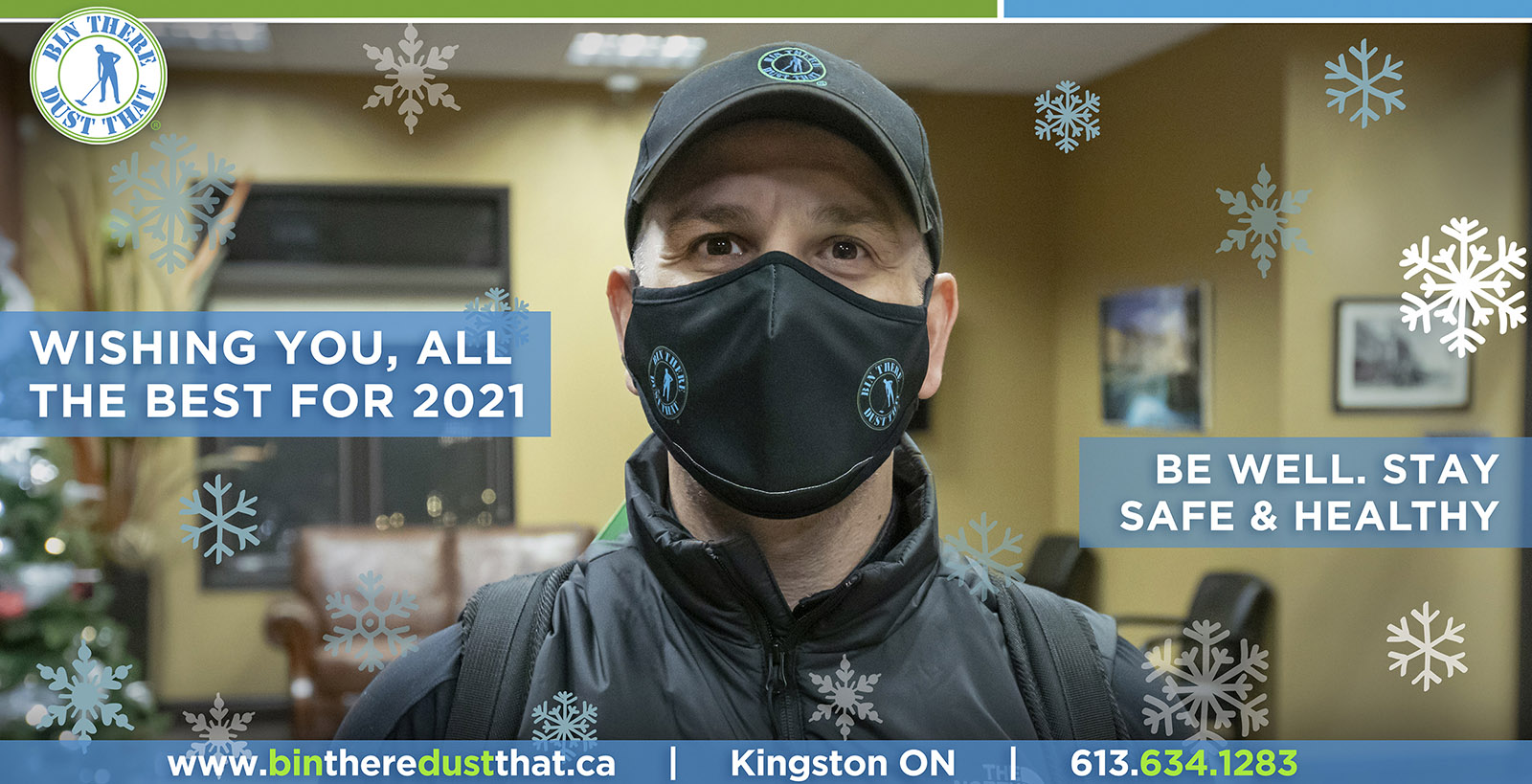 All the best for 2021

Wishing everyone a happy, safe, and prosperous 2021, on behalf of the entire Bin There Dust That team of professionals.
Cleaning Within the NHL Bubble

What does Bin There Dust That and the NHL have in common? Electrostatic disinfection. Scandinavian Building Services rises to the challenge of keeping the NHL Western Conference bubble clean, safe and healthy. View the full infographic here.
Sponsoring Jr Gaels Soccer
Committed to local sports and athletics in Kingston
. Bin There Dust That is pleased to continue to support local athletics in Kingston. Read more and check out photos…
Disinfecting Cataraqui Dental Centre
Nightly cleaning, sanitization, and disinfection is critical for every medical facility. This client understands Bin There Dust That works tirelessly, with the latest tech and equipment to ensure their office, waiting room, and each individual space is ready for the next day's patients. Read more, see photos…
The Value of Clean

What is the value of clean? A modest investment in cleaning produces substantial returns. Sick employees result in lost revenue, due to decreased productivity, and a drop in sales from reduced customer service. View the full infographic here.