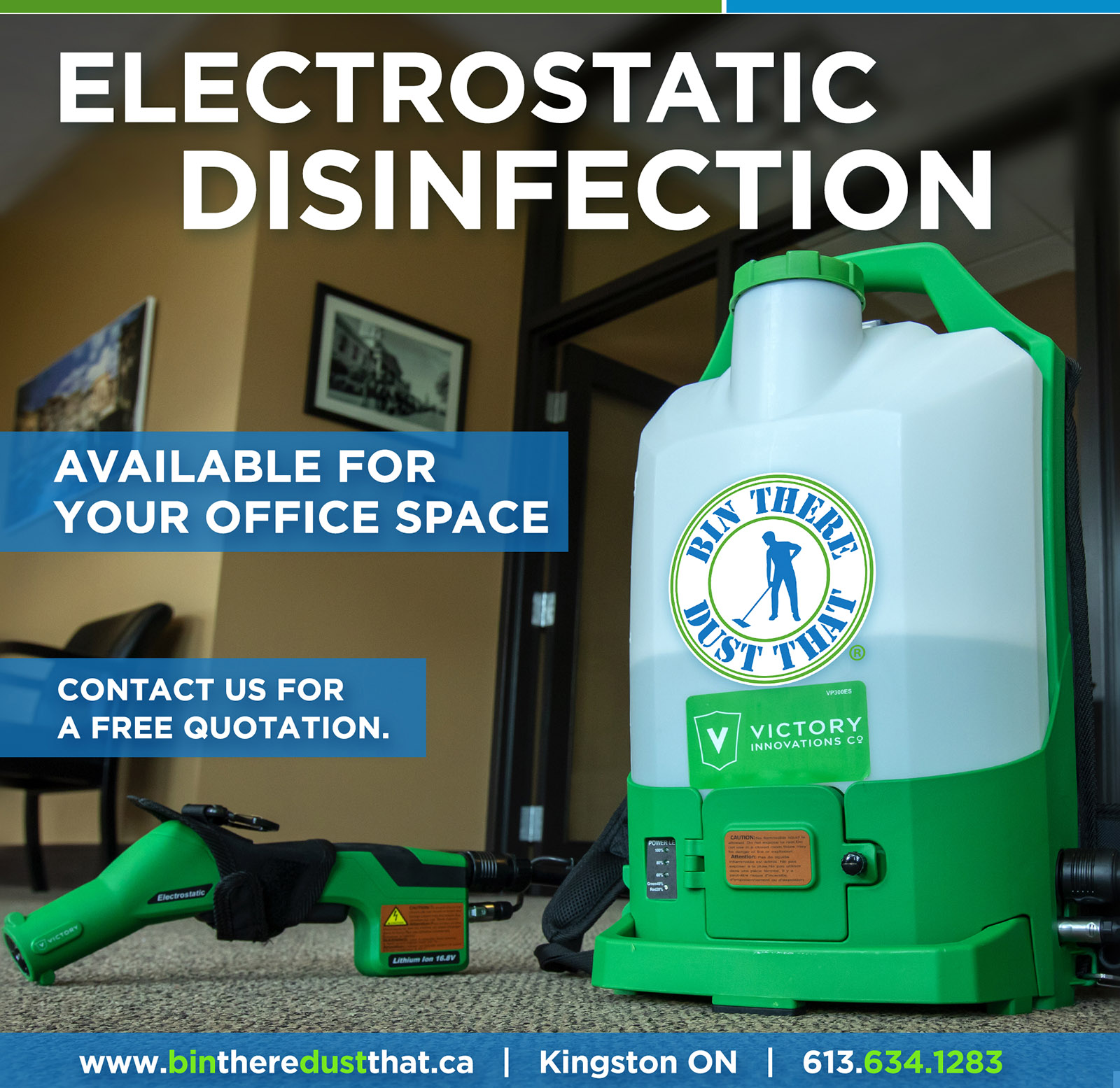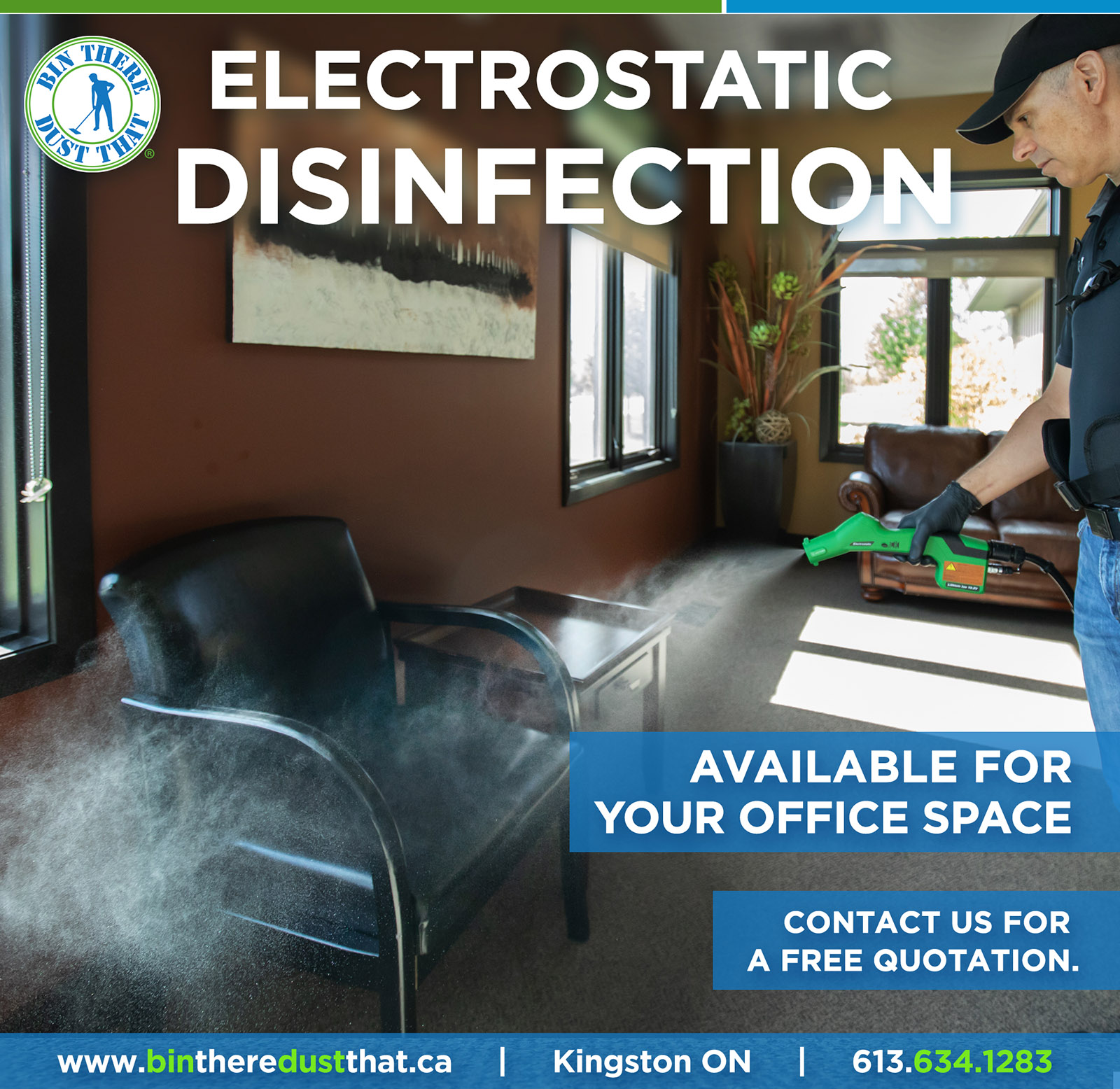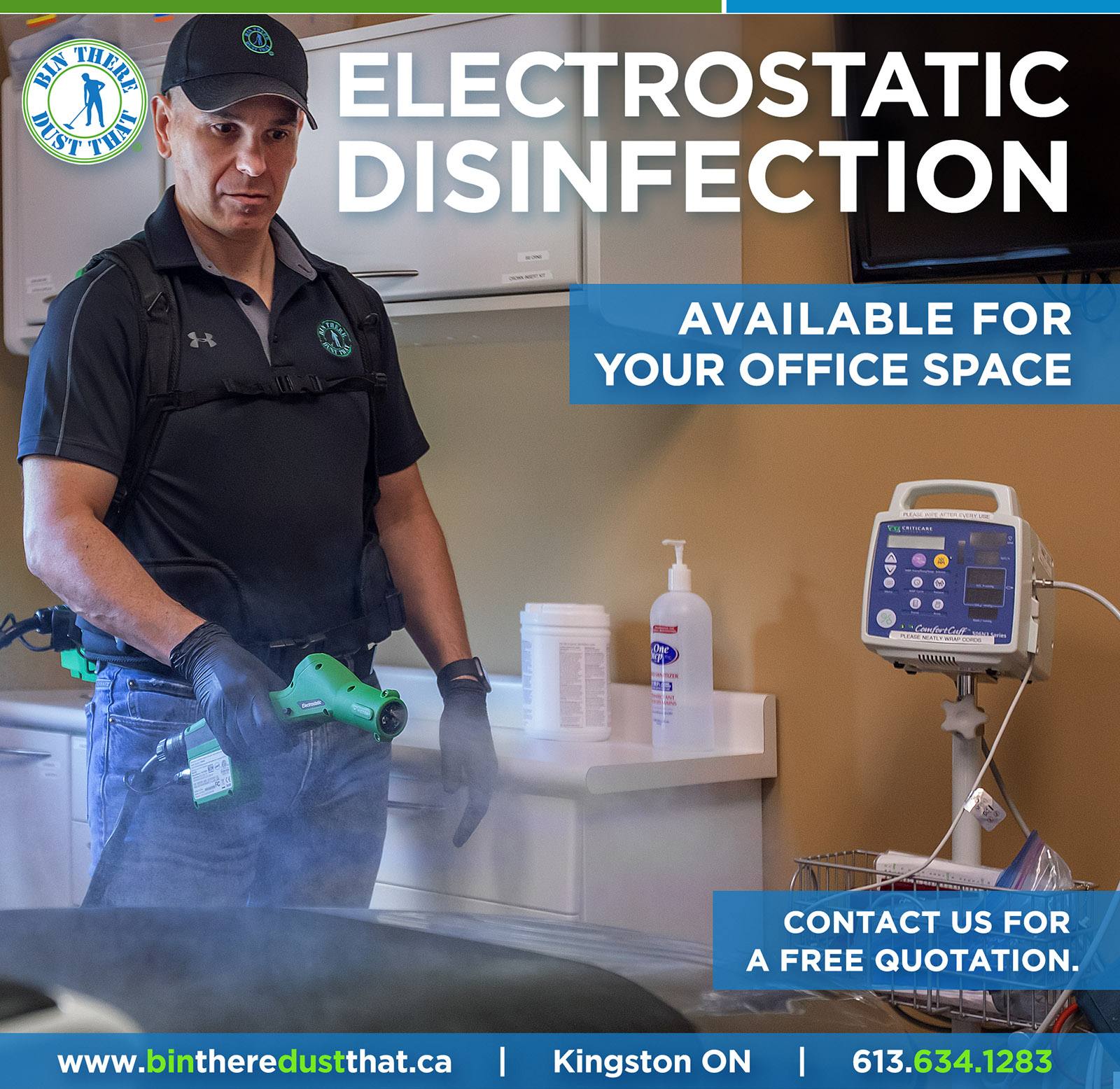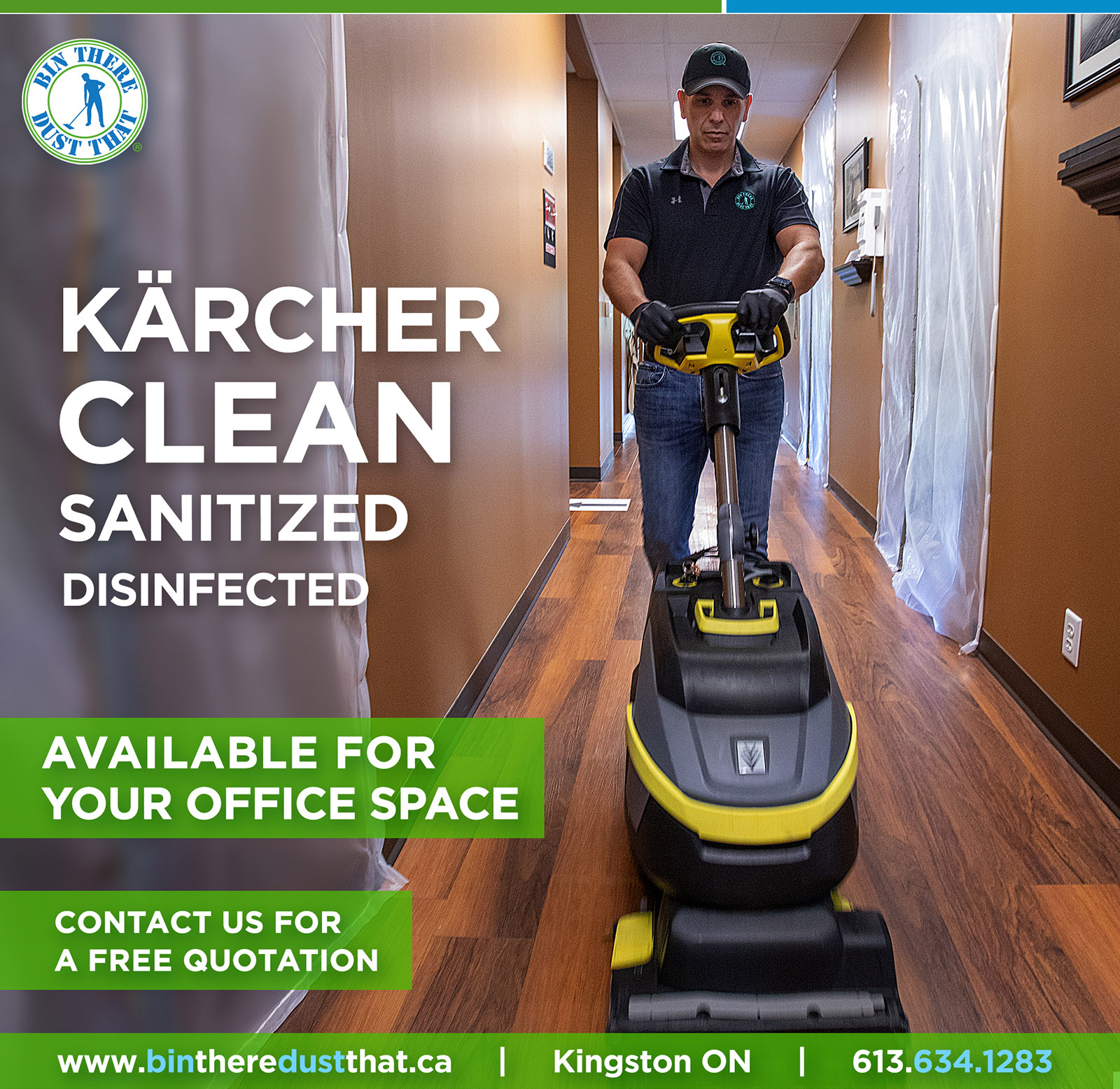 The Electrostatic sprayer, a superior disinfecting tool
Bin There Dust That has acquired a new piece of equipment which will be an excellent tool in the arsenal to combat the Coronavirus. Charging the disinfectant solution to stick to all kinds of textured surfaces not only improves the coverage, but does it in a fraction of time traditional wipedown cleaning takes.

Read this article from Global News on the topic of Electrostatic sprayers
"Coronavirus: Cleaners with electrostatic sprayer 'bombarded' with service calls amid pandemic"
"After encountering a positive COVID-19 case tied to a customer last Saturday, a Hamilton bar opted to take on a disinfecting operation with a device that's been hard to come by since the pandemic began in March.
In an Instagram post on Monday, Cause and Effect kitchen and bar on Stone Church Road East said the alleged infected patron was at the business between 8 p.m. and midnight on Saturday, July 25.
The bar's response to the episode was to hire a Hamilton company that says it's been 'bombarded' with calls since Stage 3 of the province's reopening plan."