Botantical Disinfectant Solution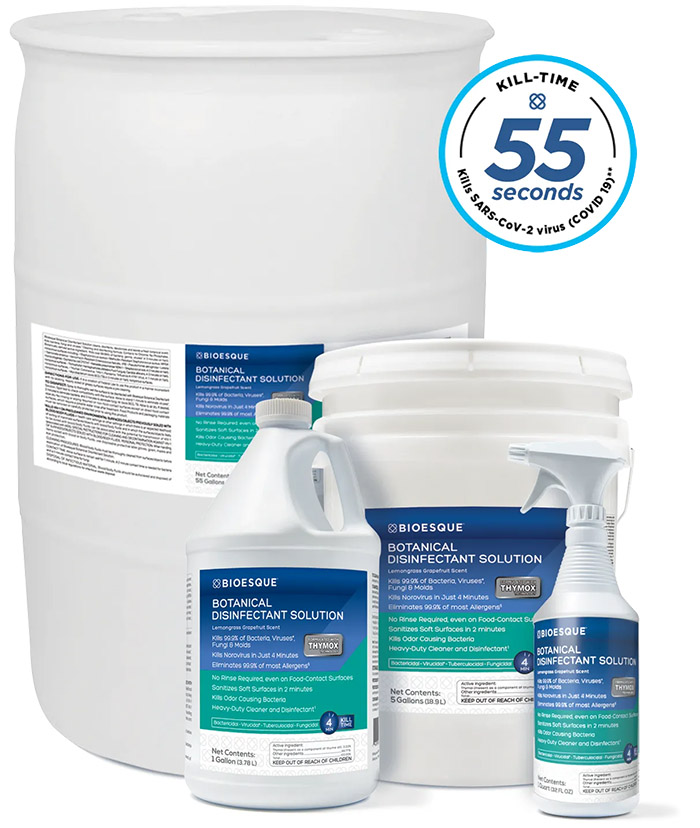 Utilizing the best disinfection products on the market, without the use of harsh chemicals.

The team at Bin There Dust That strive to use the best products available to clean and disinfect every space.
One of the best is Bioesque's Botanical Disinfection Solution. This product has a 55 second kill-time for SARS, and COVID-19. It also kills the Norovirus in under four minutes, 99.9% of bacteria, allergens, viruses, fungi and molds. It is safe enough not to require rinse even on food surfaces.
Hospital and Medical Clinic approved
Biosque is a one-step cleaner for hospitals, it's free of chlorine, formaldehyde, phthalates or other strong, abrasive, corrosive, harmful chemicals.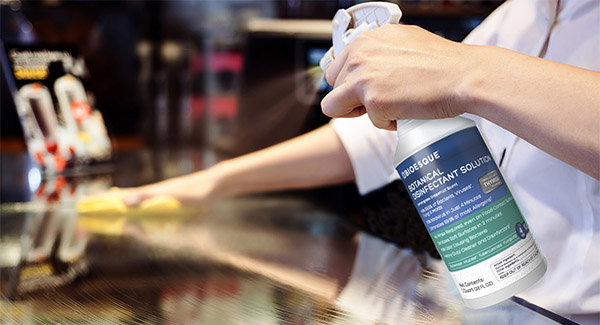 Learn more

Contact Bin There Dust That to learn more about the professional products the team uses to disinfect client' environments and interior spaces, and how our team can best serve your cleaning needs.
Bioesque Solutions
Feel free to visit our supplier's website to learn about this product. Click here.